I wrote about how much we enjoyed our time at Imperial Palace Cebu in the post entitled "A day at inviting Imperial Palace Waterpark Resort & Spa Cebu."In this post I am going to give you some practical tips, based on my first hand experience on how to save money when day tripping at Imperial Palace Cebu. The savings you might get might not be much, but still getting or enjoying something at less than what it is worth will certainly make your rest and recreation much more enjoyable. (I don't know for you but it does make my vacation enjoyable knowing that I have to spend less hehehehehe)
Most five star hotels resorts in the Philippines have come up with the "daytripper" concept in order that local and even foreigners might be able to enjoy the facilities that their hotel has to offer without paying the regular charge for an overnight stay. The following are my tips on how you can further save money when day tripping at Imperial Palace Cebu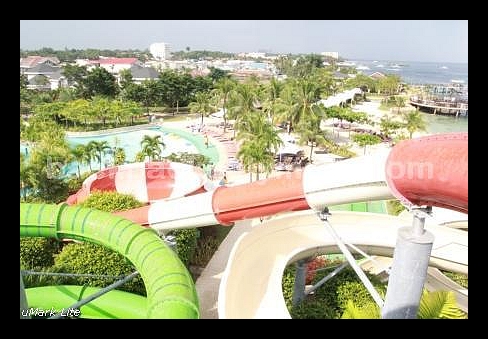 1.) Go for the Night Adventure
Imperial Palace Cebu has two different rates for day trippers. If you go for the day adventure you pay P 1,900.00 net if you are a local resident (P 2,600 for foreigners) Day adventure runs from 9 a.m. to 6 p.m. The night adventure is much cheaper as you only pay P 1,600.00 for local residents and P1,900.00 for foreigners. Night adventure starts from 3 p.m. to 9 p.m. Most probably the night adventure is much cheaper, because the water adventure park closes at 6 p.m. so you will have a shorter time to enjoy the water park compared to the day adventure. But If I had my way, I would choose the night adventure because it is much cheaper plus based on my experience I think 3 hours in the pool is more than enough to enjoy the water park; also I prefer eating and enjoying a dinner buffet. If you go for this option you save P 300.00.
2.) Go during weekdays and regular days
The rates mentioned above only apply during weekdays. During weekends and holidays they charge an additional P 300.00. So if you go on weekdays plus if you go for the night adventure you save P 600.00 ! Now that's a lot already!
3.) Take advantage of Family or Friend connections
My aunt (my uncle's wife) has a brother (Not related to us already) who works at Imperial Palace Cebu and she advised me to contact him in case we want to go there. She said we could save a lot if we course our bookings through him. I don't know how exactly that works as I have not tried that but this is an option; perhaps they have staff privileges up to a certain extent. According to her, they got as much as 50 %+ discount on the room when they went there.So if you go for this option instead of paying as a day tripper, this is much more advisable especially if you come in a group.I have not tried this one at Imperial, but I have tried this at Plantation Bay. I use to have a friend who works there and we got a room for less than 50 % off.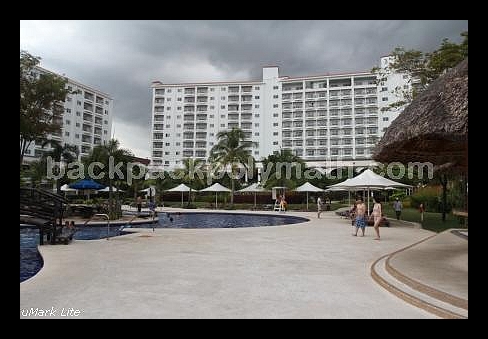 4.) Wait for promotions
Just like any other hotels, Imperial Palace Cebu is sure to come up with promotions, so you might just postpone your going there and frequently visit their website until they come up with a promo. Watch out for their anniversary also as they usually give huge discounts during this time.  (This is every September I think) The hotel and travel lean seasons month are also worth looking into as hotels usually give out promotions during these lean months to lure in customers. (Lean months usually run from July to October every year)
You can also follow their latest promotions through their Facebook page or twitter account. Another option is to wait if they will offer promos to Ensogo.com or Groupon.com. These two deal-of-the-day websites are already operating in Cebu and are notorious for offering slash down rates for hotels, food and services among others. You simply register with them and they will send you emails on the latest deal for the day. Hopefully someday Imperial Palace Cebu will pop up and offer you a great deal through these sites. Although I have personally tried getting huge discounts from these two sites, I have not yet seen an offer from Imperial Palace Cebu.
5.) Wait for a call from a friend
🙂 hehehehehe 🙂 this is probably the best among all the other tips and this is the one I availed of when I went to Imperial Palace Cebu. A friend sponsored our visit there. I won't give you his name because you might ask for him to sponsor you hahahaha. 🙂 Anyway, thanks friend for that opportunity.
So that's it ! Hopefully you got some helpful tips on how to save money day tripping at Imperial Palace Cebu. By the way as of the time of this writing the rates above include free towel, use of changing room, use of locker for valuables, Lunch or dinner buffet (Depending on whether you choose day or night adventure) and one round of standard drinks in the buffet. You might want to check out the Imperial Palace Cebu website for any changes in the rates or the inclusions in the day tripper's package.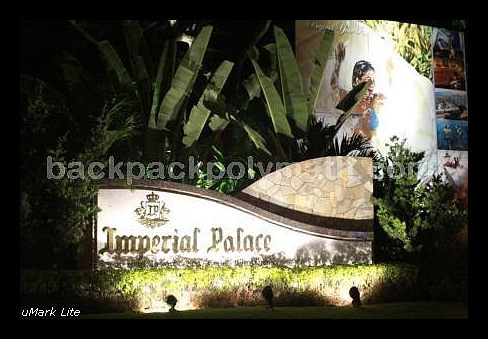 Imperial Palace Cebu complete address and location map:
Sales office Cebu: M.L. Quezon Highway, Brgy. Maribago, Lapu-Lapu City, Cebu, Philippines Tel: +63 32 494-5282 to 85, 87, 88 Fax: +63 32 494 5272 Email: sales@ip-cebu.com
Reservations Office: (Cebu) Tel: +63 32 494 5555 Fax: +63 32 494 5246 Email: rsvn@ip-cebu.com
Love what you just read ? Don't forget: 

If you like us, we will love you !