Ever since I was a kid, I've always dreamed of visiting Camotes. My teacher and friend, Alexander Paul Dagatan who was born and raised there stirred up my imagination for the place. Alex lived with us for several years and he always tells us story about Camotes. Camotes for me was not just another tourist spot, going there is like going to a place of my dreams, a place where I expected where my childhood fantasies will be fulfilled. Camotes is the equivalent of "Neverland" for me.
When we were kids Alex told us of headless a headless horseman who freuqently passed by Camotes in particular the white beaches of Santiago bay. He told us of big black giant creatures who lived in the big trees, stories of fairies and their kingdoms and how some ordinary mortals have been transported in their realm. The myth about a big boat operated by immortal beings whose only evidence of existence is a ship siren that seems to come out of nowhere, caves filled with wonder and mysteries, the big bell of the old church that supposedly fell in the Camotes seas whose shine and glimmer can still be seen up to this day and stories of unsolved mysteries and wonders that happen in the Camotes seas including that of a giant fish. With all these mysteries, wonders, legends and myths told to me, I was looking forward to the day that I will be visting the enchanting Camotes island.
Well the day has finally come. We traveled for 3 hours to get to the port of Poro, the Capital of Camotes. Alex met us at the pier. There is no other mode of transportation going around Camotes so we took the motorcycle which is locally known as "Habal-habal" We stopped for lunch at the local market and then drove for about 30 to 45 minutes to the house of Alex and her sister at on of the major islands of Camotes called San Francisco.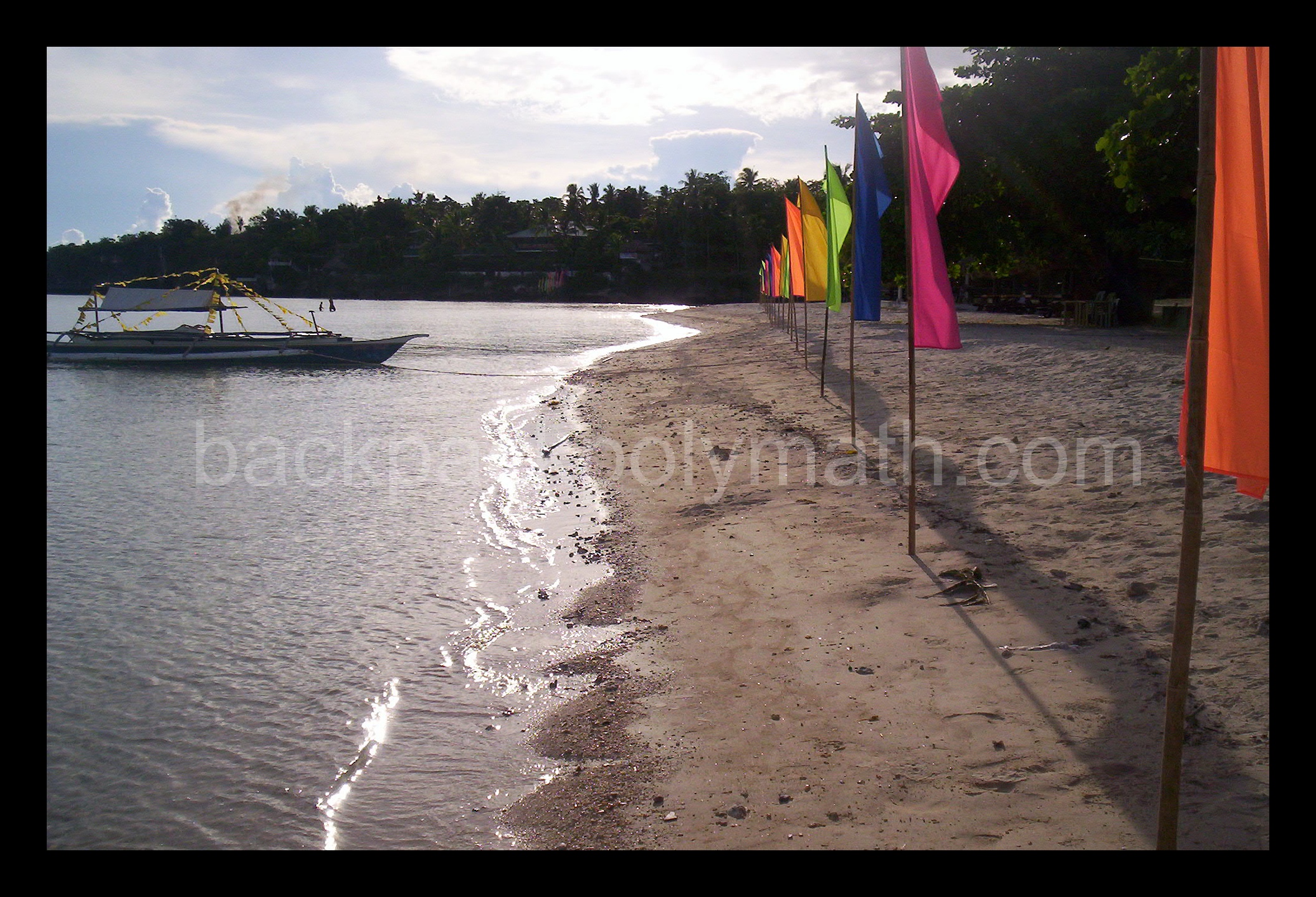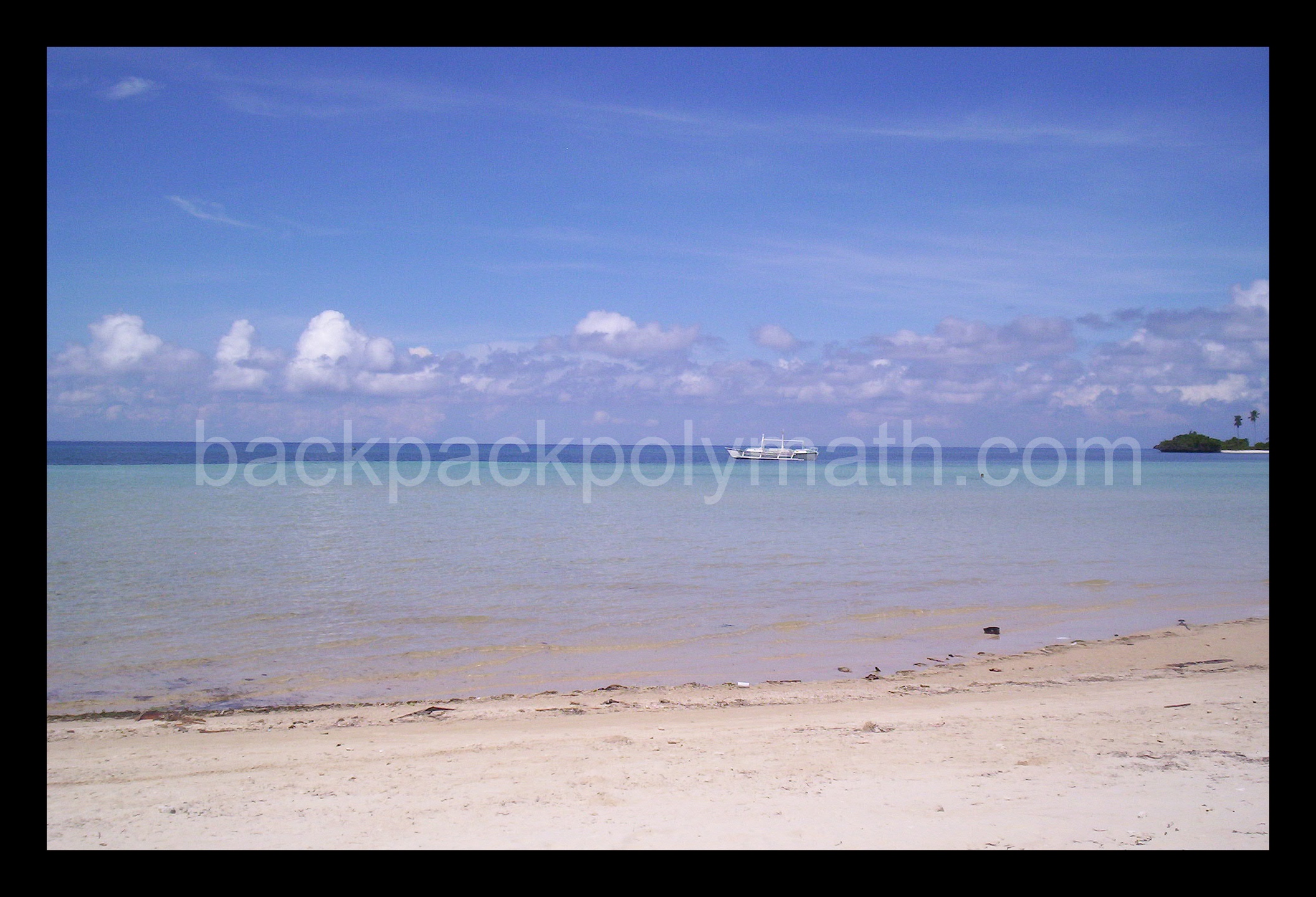 Our first agenda there was to try out the coconut milk which was abundant in Camotes. I asked Alex to buy food for our stay. We had lunch and afterwards enjoyed the white sandy beach and the pristine waters of Santiago bay. We fooled around the beach the whole afternoon, swimming, playing games and just enjoying the rest of the day.
Evening came and after we had dinner we went for a stroll to the nearby resorts the owners of which are good friends of Alex. While we were walking along the road I kept on asking Alex where the myths and legends that he told me before were. I wanted those creatures and beings that he told me about to show themselves to me. He just jokingly brushed off my snide remarks.
Our first stop was Santiago Bay Resort. This famous Camotes resort is near the entrance of the port where the alleged mythical ship that docks in Santiago bay once in a while. Santiago Bay Resort is a unique hotel resort with a great view of Santiago bay. We saw lots of white tourists around but never did we see a white lady or anything that is white that belongs to the spiritual underworld.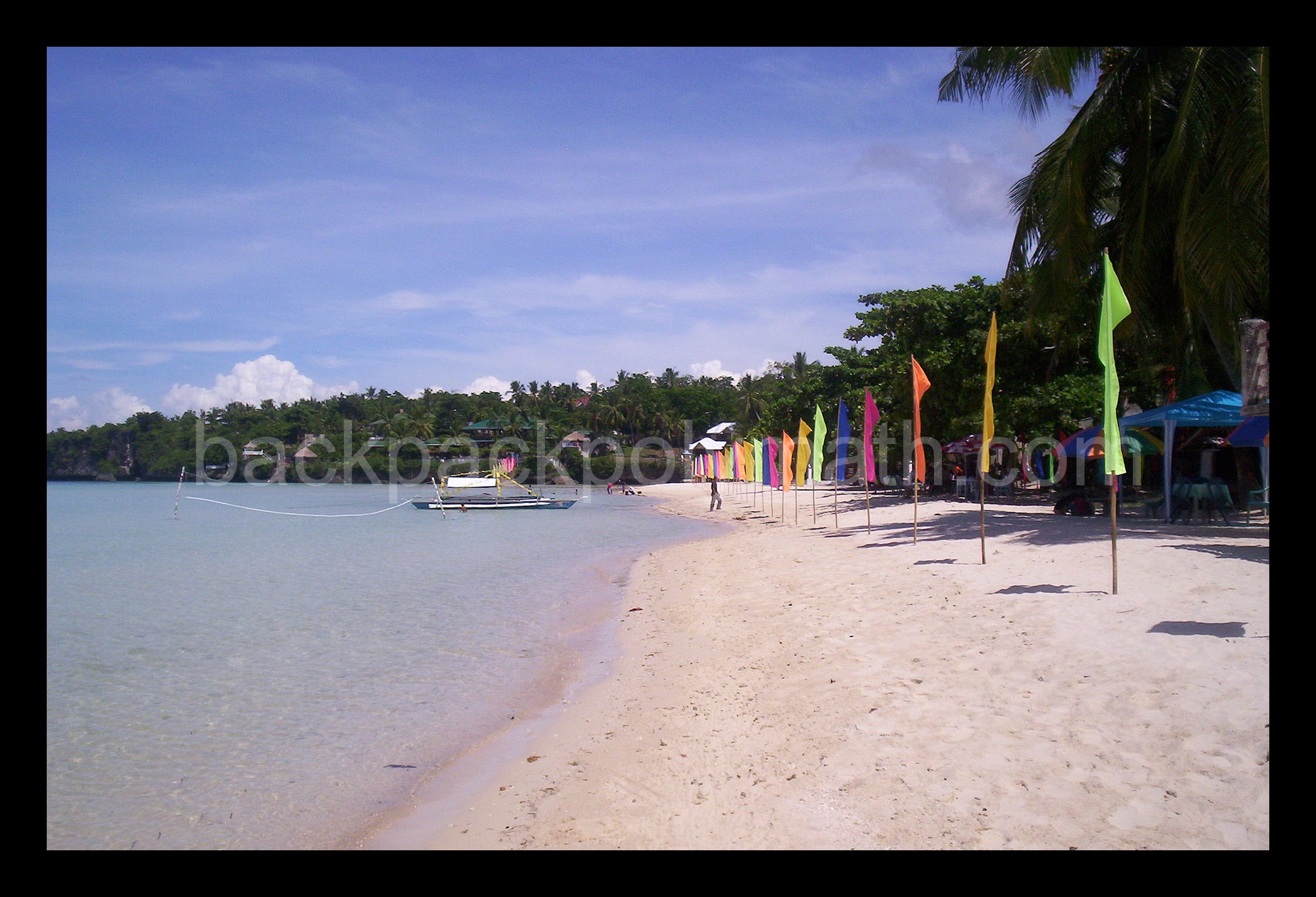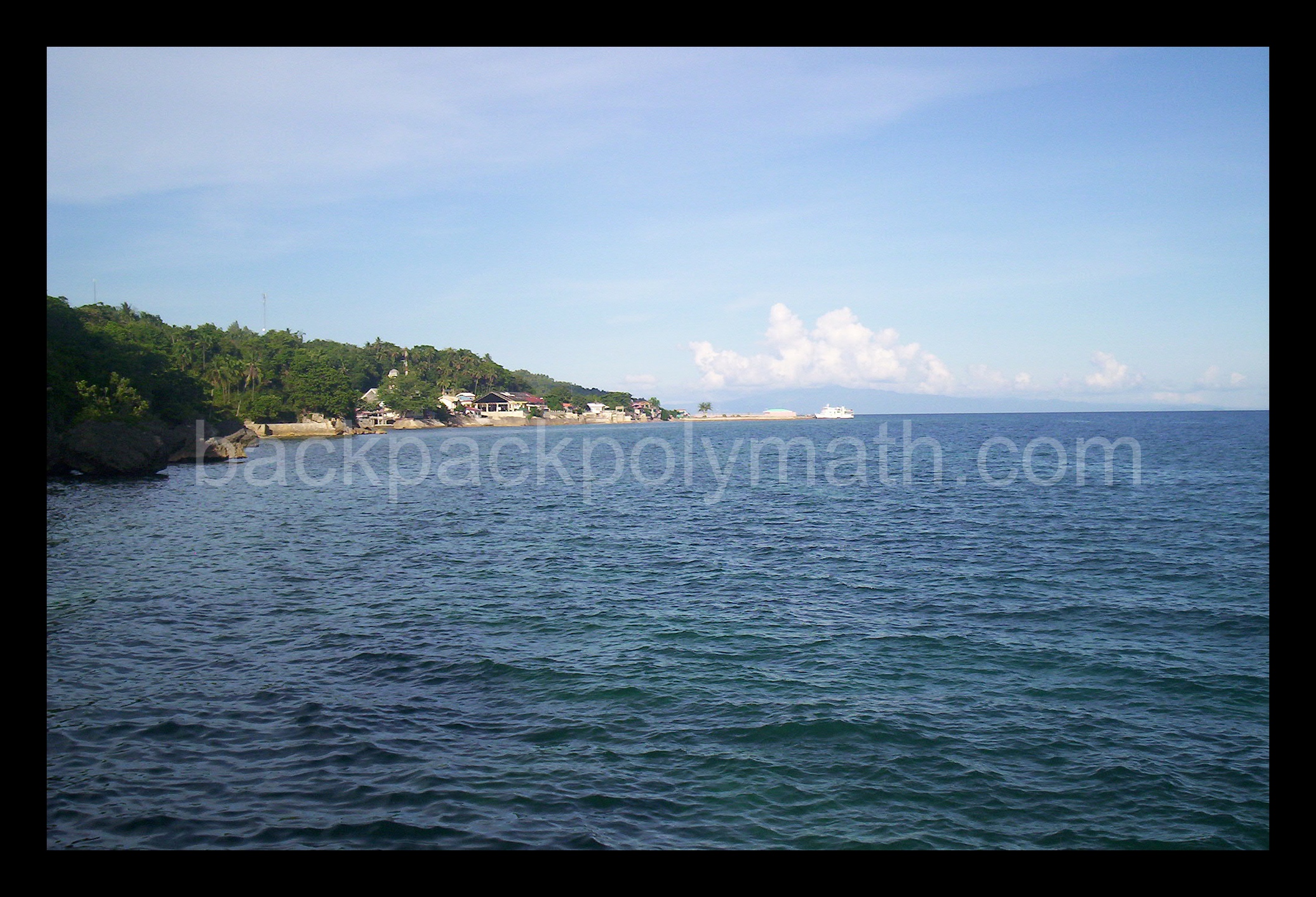 Since the tide was so low we took passed through the sea, when we walked back to the beach fronting Alex' house. We stopped by another resort called "Masmayor" which is smaller but cheaper than Santiago Bay but with the same great beach front. After we spent time sitting and relaxing at the restaurant it was time for us to call it a night.
The next day, some of my companions went to the beach. I was organizing and engaging in a "buy a bus" tour of Camotes. In the afternoon our tour began. We rented a jeepney that will take us to the tourists spot of Camotes Island. Our first destination is a place called Bukilat cave. While going there I initiated a swapping of ghost stories that were indigenous to the island. Alex told some of his famous tales and the Jeepeny wife's driver confirmed some of Alex stories and gave some ghost stories of her own.
We were supposed to take a deep at Bukilat cave but the tide was so low. So we just took pictures there and enjoyed the scenery. Bukilat cave is a small underground cave filled with Stalactites and Stalagmites and features and underground pool. The cave was used by Filipinos in World War II to hide from the Japanese.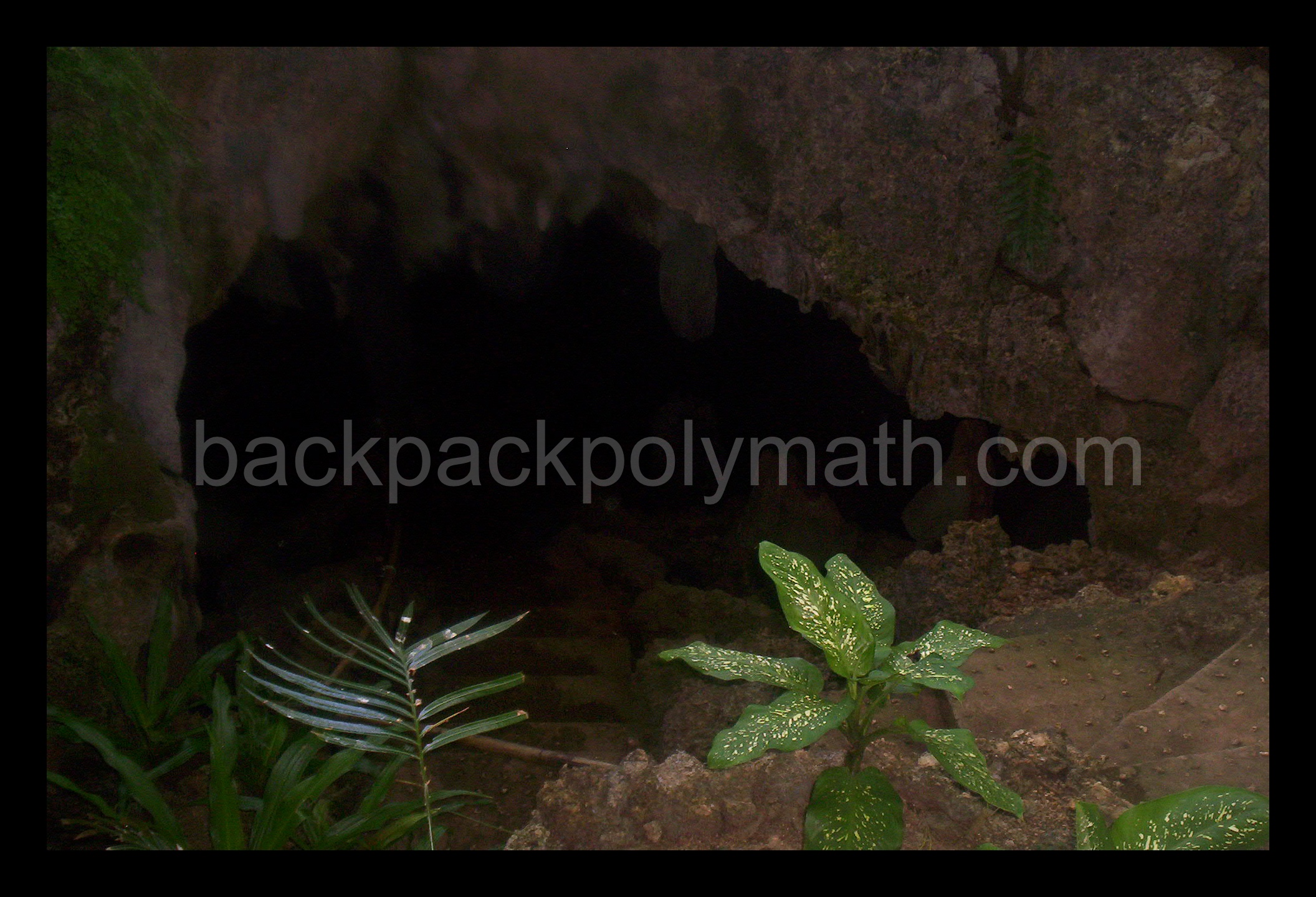 From Bukilat Cave we proceeded to a place called "Buho" a unique beach resort in Camotes known as a great diving spot because it situated in a cliff. The placed is said to be called "Buho" which means hole because beneath the cliffs is a hole that connects to a large underground cave system.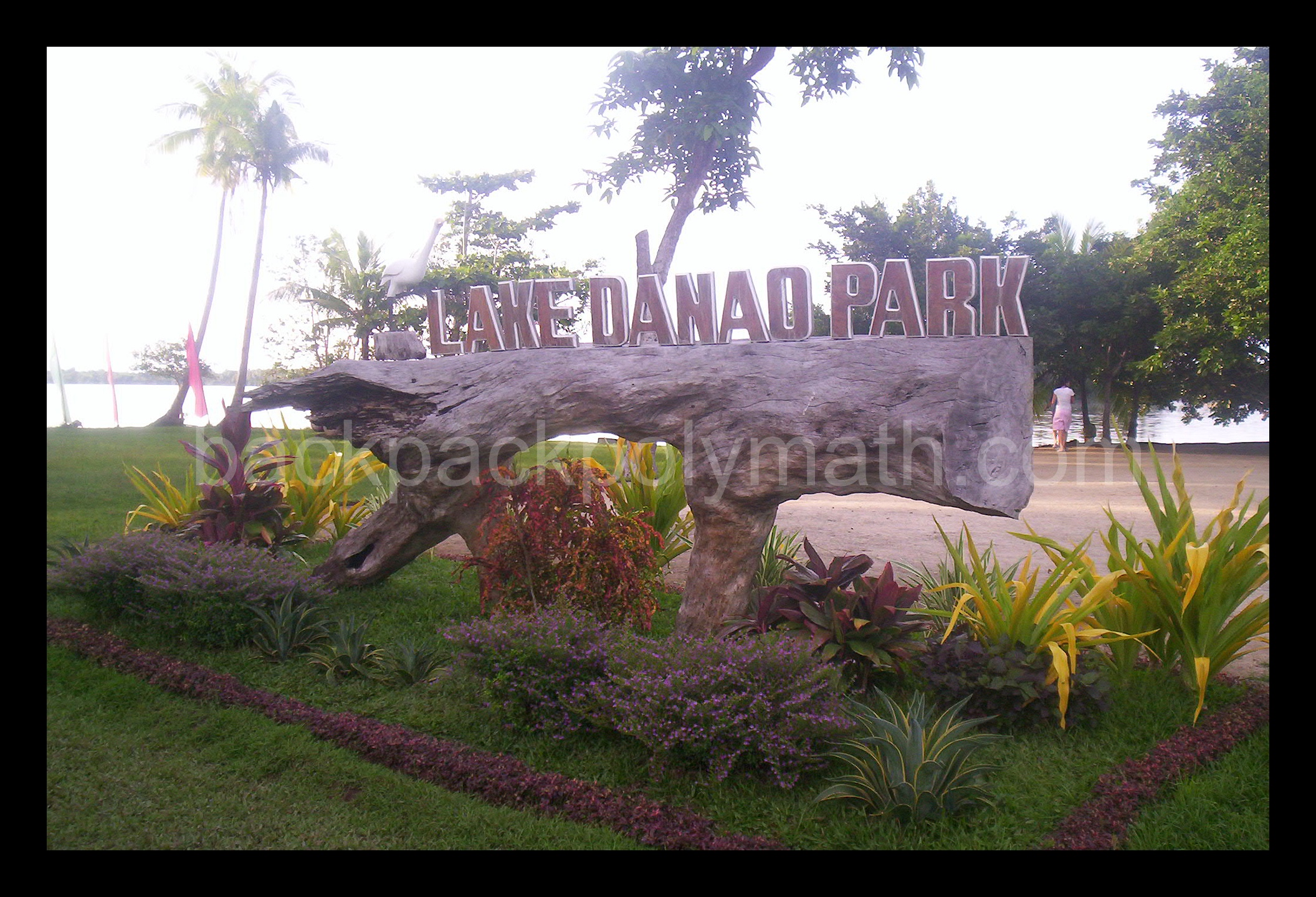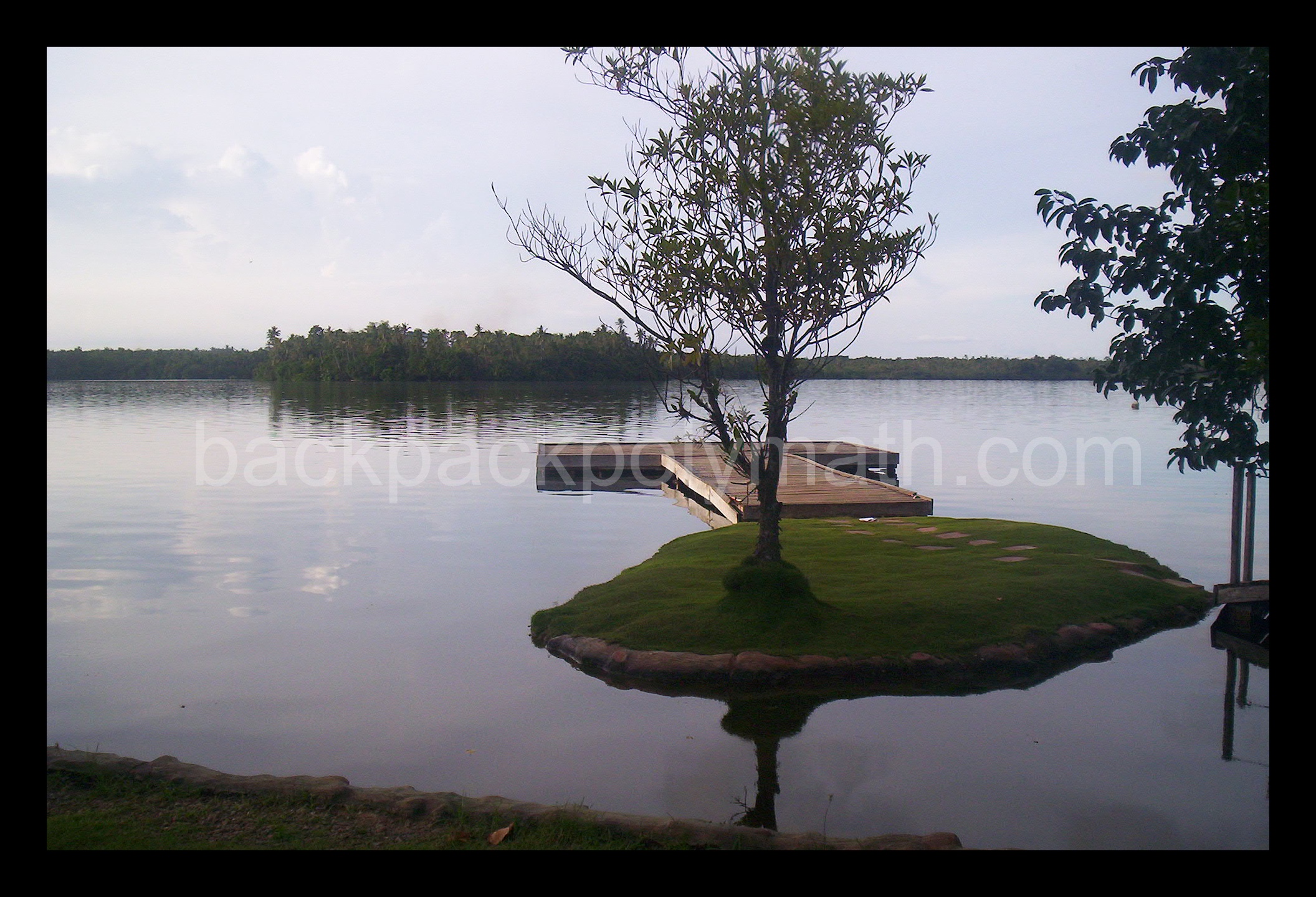 We then proceed to Lake Danao, a known camping site in Camotes and famous for its lake scenery. We spent some time in Lake Danao, taking pictures and enjoying the sites and sounds of nature. From there we proceed to Green Lake Park which is connected to Lake Danao.
It is in Green Lake Part that the legend of Lake Danao and the surrounding areas were told. A marker there indicates the legend of the lake. I forgot how the story goes. All I remember is that there once stood a town where Lake Danao is now located. For some reason (Obviously other than the reason told by the legend) the water in the area rose and covered the entire town. The locals tell us that diving team has been sent underneath the lake to see what's underneath. Divers told them that there is an entire town buried underneath including a church and a cemetery. As evidence of the old town, old timber wood that was used as posts and beams for the houses that were submerged were recovered by the divers and used by the locals to build the wood sculptures and furniture in the Green Lake Park.We wanted to visit one more Camotes tourists spot, but time would not permit us, so we have to head back home. Going home told Alex that we will write a book about the mysteries, myths and legends of Camotes. He half seriously said that he will give it a thought. After dinner time we once again went night swimming in the famous Santiago bay where the water is only deep knee high and you have to walk so far out into the sea if you want to go deeper. I asked Alex if we could go spear hunting, because he used to tell us some interesting tales while they were spear hunting; He said we can't go spear hunting because it was low tide. So we just swam all night and swapped some more ghost stories and other enchanting stories about Camotes. I asked Alex to bring me to the purported enchanted cave where a fairy is said to live and to another cave that holds a lot of mystery located in the lot which his grandfather owns but he just laughed off the idea. However he added that they still wonder up to this day what treasure the land holds considering that their grandfather instructed them never to sell the land at any cost.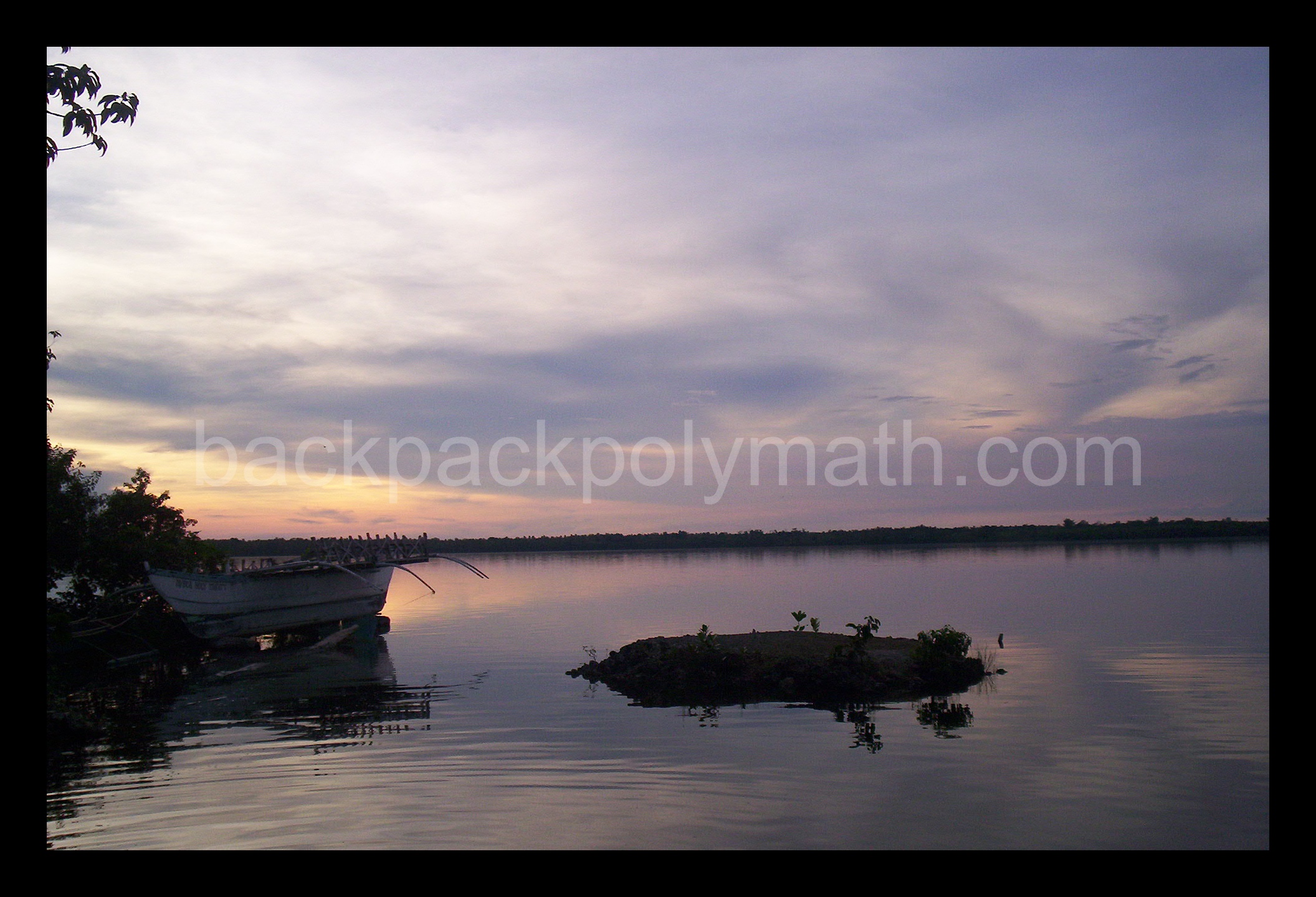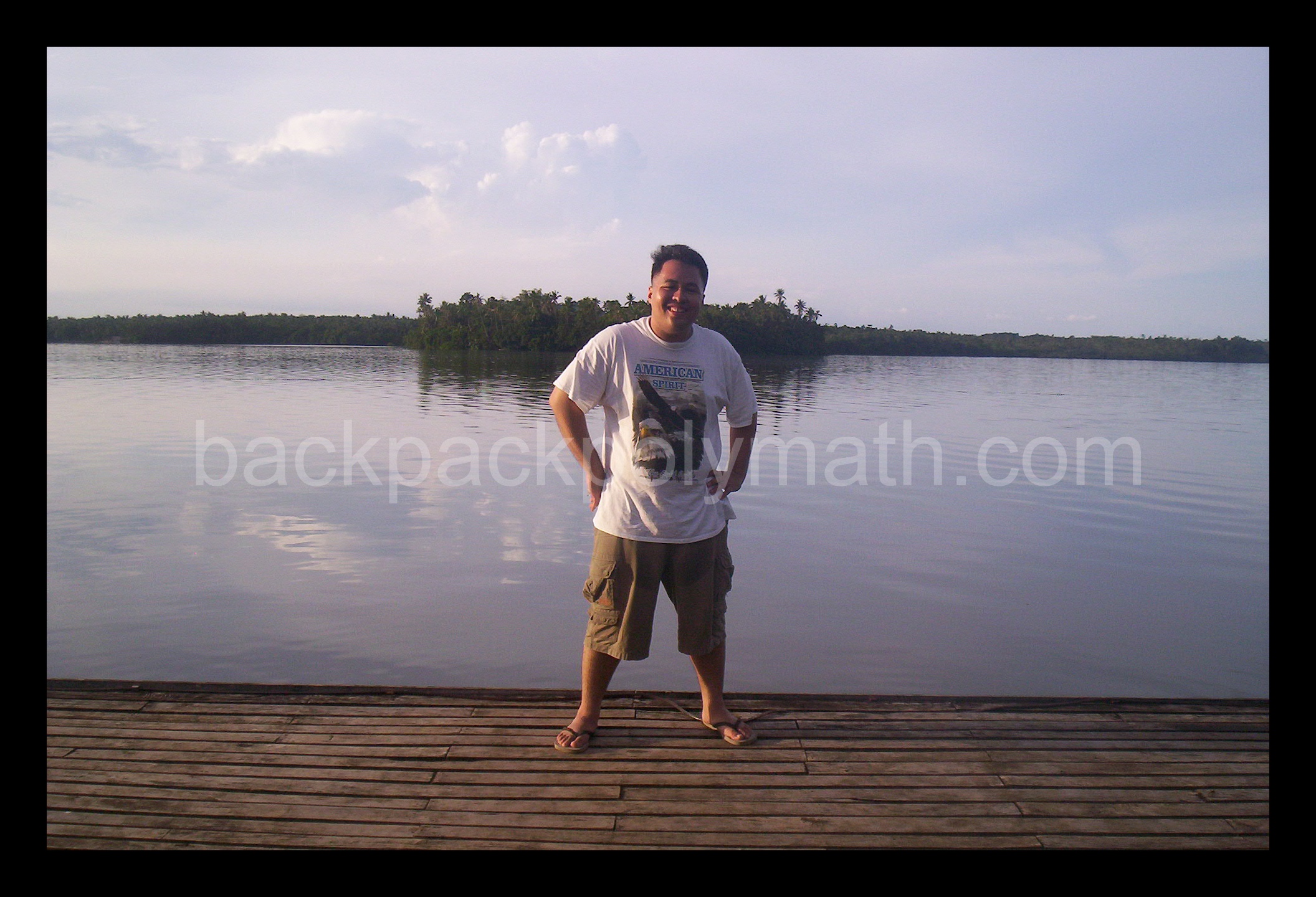 It was finally time for us to hit the sack. The next day we will be heading back to Cebu. I have yet to see a single creature from one of Alex's tale. I had hoped that it visited me that night. Morning came, and no creature or being ever disturbed my sleep. Since we will be leaving during lunch time, I spent time taking pictures of Santiago Bay, the old church and other nice sceneries in order to somehow bring back with me the beautiful memories of Camotes. Somewhat disappointed that I haven't seen any of the creatures in the stories Alex told, I just took pictures hoping that somehow they might show up on film.
It was time for us to leave. We hired a Jeepney to drive us to Poro. We then took the boat back to Cebu. I may have not seen the creatures in Alex story but the beauty of Camotes still enchants and visits me in my dreams every now and then.
Planning a weekend getaway to Camotes ? Its only about 3 hours more or less from Cebu city. Here's how to get to Camotes islands Cebu
Option 1: Take the a bus at the North bus terminal in Cebu City and proceed to Danao City. Its about one hour away, go to Danao port. Then take the 2 hour boat ride to Camotes. This option is much more cheaper
Option 2: From Cebu City port take a boat that sails directly to Poro, Camotes.
Camotes Islands, Cebu location map:
Love what you just read ? Don't forget: 

If you like us, we will love you !